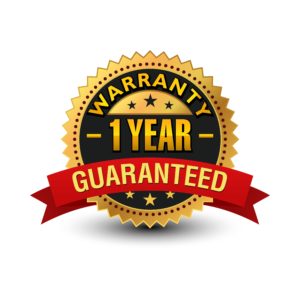 Our customers are assured the finest quality radio cases backed by a no-quibble 12 month guarantee.
Our products are made with the finest quality materials and manufactured by highly skilled and experienced professionals.  We use high specification motorcycle-grade leathers with excellent scuff resistance, water repellence and which is hard-wearing.  Our cases are fully lined with anti-scratch flock material, all stress points are reinforced with glass fibre, we use UV-stablised vinyl to prevent age-related cracking, and high specification shoe-grade elastic and adhesives.  All our press studs and fittings are guaranteed of the highest quality.
All products are subject to a rigorous quality inspection before dispatch.
For further information regarding our quality guarantee, contact [email protected] or CONTACT US
Specific Product Warranties
Leather & Nylon Cases, Straps, Belts Etc.
Leather & nylon carry cases, straps etc, these are all made to order and once an order is placed may not be cancelled or goods returned, these items carry a 12 month warranty against faulty materials and workmanship. All items returned will first be repaired or replaced. Warranty is subject to the items not having suffered excessive wear and tear or abuse.
Click-On® Fittings
These carry a full 12 month warranty against faulty materials and workmanship from date of original invoice from PJ & RHS Ltd.
Battery and Charger Warranties
Rechargeable NiMh and LiIon batteries will maintain 80% of their rated capacity for a period of 12 months from the original invoice date from PJ & RHS Ltd.
All battery chargers carry a 12 month warranty against faults if used under normal working conditions. Always ensure all radios are turned off when charging.
Audio Accessories
Covert and audio accessories comprising PTT and earpiece, including microphones, carry a three month warranty against failure from original invoice date, excluding earphones, see below. Please note items which are physically broken are considered to have suffered abuse and are not covered by warranty.
Earpieces – Due to the low cost these are considered a disposable item and due to hygiene requirements should only be issued on a personal basis. These carry a maximum two month warranty from date of original invoice from PJ & RHS Ltd.
Antennas
PJ & RHS Ltd only supplies panorama antennas due to their high quality and these carry a full 12 month warranty, excluding physical abuse from date of original PJ & RHS Ltd invoice.